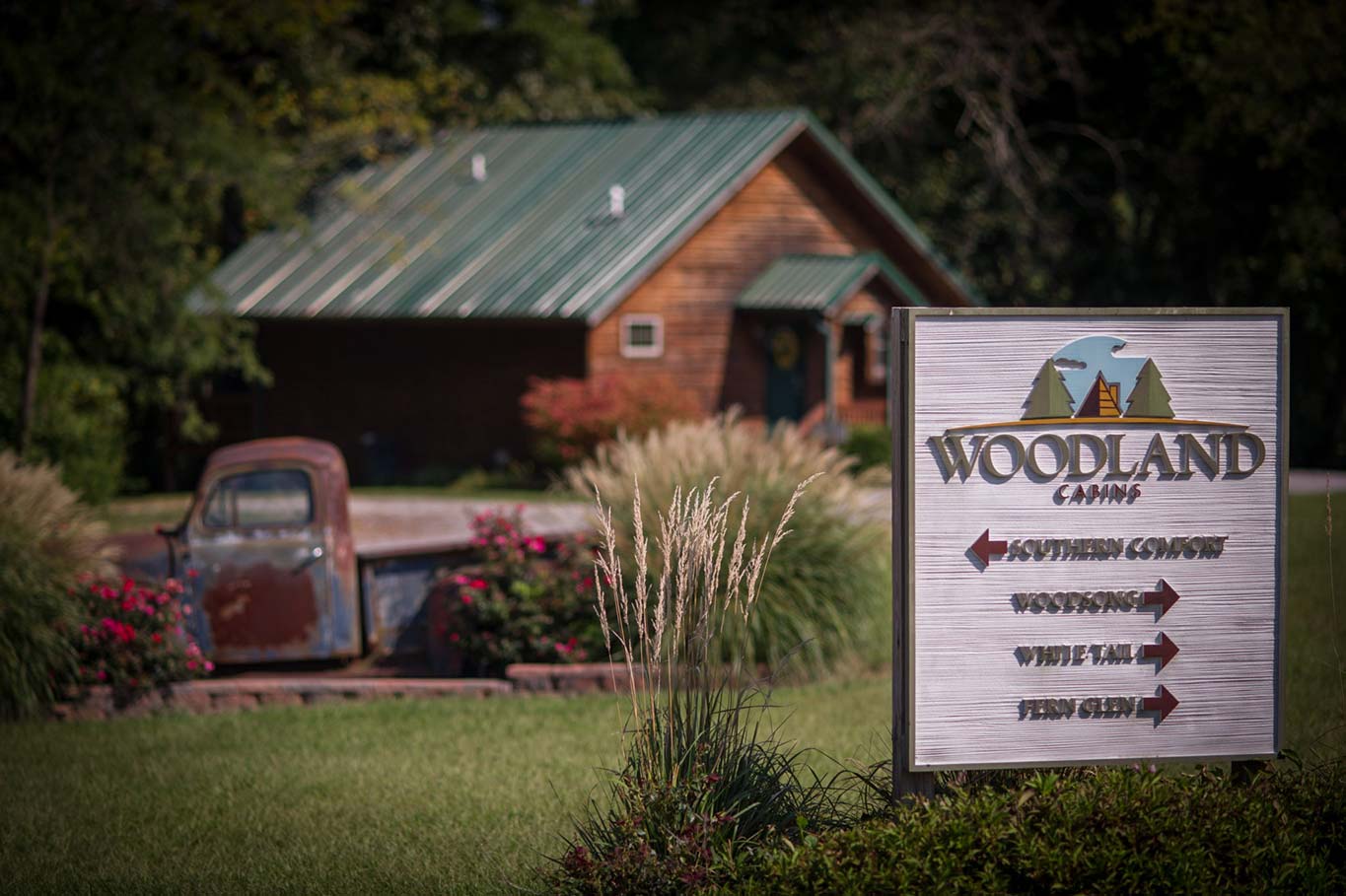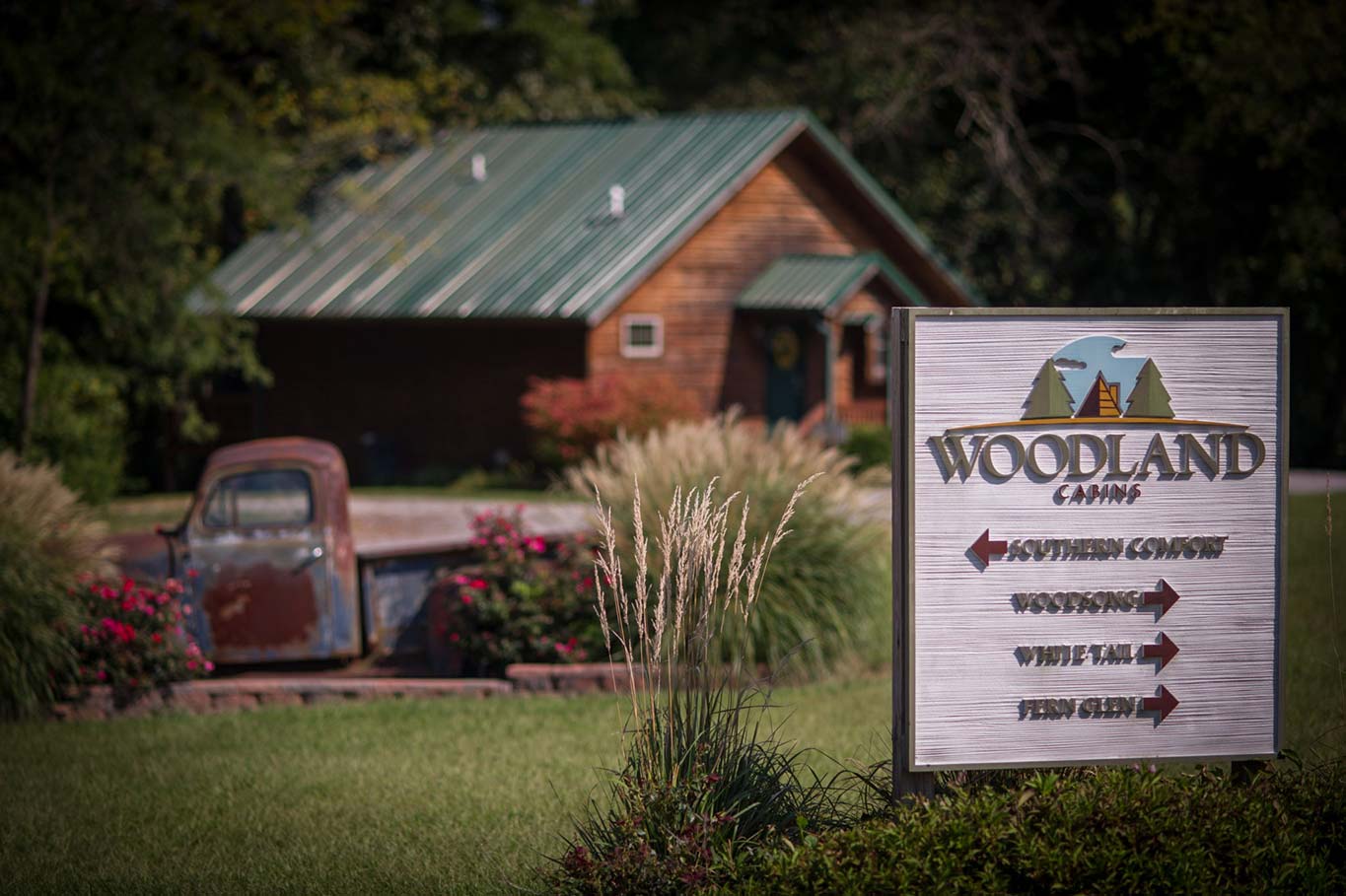 Looking for something different? Visit the Shawnee Hills Wine Trail and while you're there, stay at Woodland Cabins!
Located 5 miles SW of Carbondale and on the Shawnee Hills Wine Trail, Woodland Cabins sits at the edge of Southern Illinois rolling hills and the Shawnee National Forest. Woodland Cabins offers four luxury accommodations, sitting on 44 acres of privacy, where mature woods are interspersed with open fields.
A three acre pond offers fishing and strolls across the dam. Our woods and fields are great for exploring & taking walks. Watching the many different species of birds and wildlife are a favorite pastime of our guests.
Sleeping only two people, we consider our luxury accommodations to be "romantic retreats", providing the perfect place to get away with that special someone. Whether meeting the morning sun or putting daylight to rest, the tranquility from your private deck with your own private hot tub inspires relaxation and romance. Let Woodland Cabins be your place to relax, unwind and make memories that last a lifetime.
The Shawnee Forest Cabins are the perfect cabins for any getaway trip to the Shawnee National Forest. The cabins are the closest cabins to one of the most photographed locations in the state, The Garden of the Gods, and are just down the road from the Rim Rock Hiking and Pounds Hollow Recreational & Swimming areas. The cabins offer many of the comforts found at home such as high speed internet access, smart and satellite televisions, full kitchens and baths along with luxuries such as air conditioning, fireplaces and hot tubs. Guests who are looking to relax, hike, bike, photograph, hunt, horseback ride and just want to get away make the Shawnee Forest Cabins their first choice when visiting the Shawnee National Forest.
Click here to read what customers are saying about their experience at the Shawnee Forest Cabins.
745 Garden of Gods Rd, Herod IL, 62947