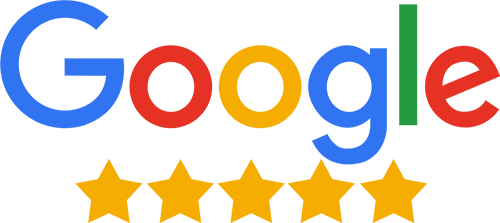 Christina Kavaney
2023-09-09
The best of both worlds--surrounded by nature's beauty and the comforts of home
Parker Johnson
2023-09-08
My wife and I stayed in cabin 1 for two nights. It was fantastic! From check in to check out everything was great.
S.I. Drone Solutions
2023-09-08
We loved staying in cabin 1 at Shawnee Forest Cabins! It was just a short getaway for my wife and I. We plan on coming back again sometime.
We had a wonderful getaway! Staff was supremely accommodating and responsive to anything we needed. Location was fantastic, literally right down the road form Garden of the Gods IL. The tree house was so cool, clean, relaxing, and just a special place to kick up our feet and really enjoy our time together! We will be back!
It was very clean and very peaceful just what a person needs for a relaxing get away
Amazing. New. Clean. Immaculate. Quiet. Perfect location. Easy to locate.Very cozy !!! . Everything was perfect. Definitely recommending to our family and friends.
Marcia Gingerich
2023-08-22
Stayed at Shawnee Forest Cabins for a quick getaway. Loved our time there - the cabin, the hot tub and the area! Had quick response from the owners when we had questions. We hope to come back at some point.
Bailey McLaughlin
2023-08-22
My partner and I have rented a cabin here for the past two years, with another reservation already in the books! We love coming here for our anniversary for a great escape from the city, and romantic scenery. Great location, great accommodations, and great customer service!! We left something behind the first time we stayed, and they mailed it back to us with no issue. The owners obviously care about each guest's experience, and check in with us during our stay to see if there is anything that could enhance it further.
It was a beautiful stay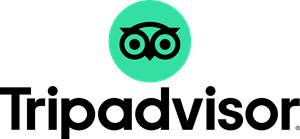 Perfect cabin in Gorgeous location This was our second stay. We love the clean, updated cabin and the hot tub! It has everything you need for a romantic weekend. We travel quite a bit and it is hard to find a small cabin for 2, priced so affordably, with a hot tub AND a fire pit in a location that plays to our love of the outdoors and gorgeous hiking trails. You are provided necessary kitchen equipment for cooking and eating, towels, coffee pot, A/C, heat and a sweet little electric fireplace. There is TV and Wifi if you feel the need. Booking, check-in and out are extremely easy. The host provides detailed information about the cabin amenities and otherwise leaves you to enjoy yourself. We highly recommend Shawnee Forest Cabins for couples.

One Bedroom with Hot Tub! The Shawnee Forest Cabins are very nice, cute and just what you need. The location is perfect for hiking at Garden of the Gods and Rimrock, both wonderful hikes. The hot tub was a perfect finale especially in January. We appreciated that firewood was provided for the fire pit. The staff were wonderful and very helpful. I recommend this facility to anyone visiting the area.

A Must Stop! Shawnee Forest Cabins I cannot recommend this place enough. It's so cute and all amenities were included. The staff answers messages almost instantly. It's so close to Garden of the Gods and other beautiful hikes. The hot tub was everything after hiking all day. Can't wait to return!

Worth It! Wonderful experience! The cabin is adorable, the communication is excellent, and the hot tub is such an unbeatable touch (and very easy to use). I drove in from Chicago to get out of town for a bit and followed the directions they provided rather than using my GPS. I made it there perfectly, even in the dark. I'm hoping to come back to the area in the spring and will definitely be booking again. The only thing I would note is the small light from the heat/air con does shine directly towards the bed. Nothing they can do about it but make sure to bring a sleep mask if you are sensitive to light.

_rose_schuchard

2022-11-28

Thanksgiving Holiday getaway The cabin was clean, comfortable and equipped with everything we needed for our stay. It was located near the Garden of the Gods hiking area which is why we chose it. Thank you to the owner and staff. Hope to return soon!

Nice cabin, great location We had a great stay at Shawnee Forest Cabins. Our 2-bedroom cabin was very comfortable and included all the basics. We loved the location for a variety of hikes. We enjoyed a nice fire outside the cabin in the evenings and appreciated that firewood is included. The cabin was also really clean.

Perfect for a couple getaway We planned for a hiking trip to Shawnee National Forest to enjoy the fall foliage in October, with a main focus of Garden of the Gods (GOG) hiking area. While searching for nearby lodging, I came across the cabins which is the closest cabins to the GOG area. Since it was a late booking, I could only find 2 nights available at the end of the month. I would have preferred earlier dates since we didn't want to miss the fresh fall colors. I think mid-October would be a perfect time to visit the national forest. Well, maybe next time... We opted for the 1br cabin with hot tub. This turned out to be a perfect lodging for the two of us. We needed the hot tub after a whole day of hiking to ease away our muscle pains and relax in the evening. Booking was easy and I had an option to chose my own door code to the cabin. There was a 50% deposit during booking and full payment required a few days from the arrival date. The cabin was really clean and looks brand new. All amenities were as mentioned in the website. We felt the cabin really gave us the privacy since they are not close to each other. The hot tub itself faces the pond in the backyard and nobody could see us in the tub. Also the owner's response via text was very fast when I had a few questions about the cabin.In summary, we really love the cabin and I do recommend the lodging for those who plan to visit the Garden of the Gods.

Lovely stay at Shawnee Forest Cabins Very, very happy with the cabin. So clean and such a thoughtful array of kitchen and bath items, much appreciated. Beds, furniture all very comfortable. Very convenient to Garden of the Gods.So happy we were able to stay here.

Great place to get away! The cabin was great! It was perfectly clean, new, had everything we needed and was very comfortable. The private hot tub on the outdoor deck was quite a treat, and we also enjoyed sitting by the firepit. We stayed in Cabin 5 and would recommend it to anyone looking for some quiet time away.

Great trip to the Shawnee! Cabin was very clean, had everything we needed. Well stocked. Perfect location for visiting the Shawnee recreation areas, we would stay again. Nice fire pit and wood provided. 10 minutes from garden of the gods and rim rock.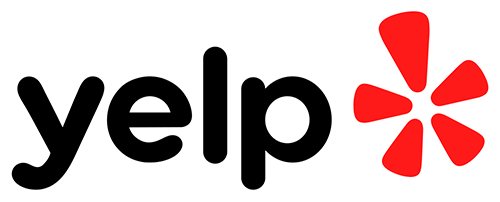 Cabins are centrally located within a short walk to the Garden of Gods!  Our family of 6 stayed in Cabin 4 which was a 2 bedroom cabin. The cabins were clean and had everything we needed for a 2 night stay; comfortable beds and sofa, a warm shower, a very useful kitchen with fridge and coffee maker, a smart TV and super fast internet. We already booked our next visit for the fall. Do yourself a favor and book this place. You won't regret it!
We heard great things about theses cabins. We booked it over Mother's Day weekend. The cabin was much smaller and cramped than the pictures make it appear on-line. We were very close to the other cabins. The view  therefore was nothing special. No beautiful forests to look at.
The icing on the cake was the smoke detector started chirping at 12am. I contacted the host who responded right away (found out later this was only because she was scrolling thru emails). She helped us find a long pole to reset it. She assured us that the batteries were changed in January and didn't understand why this happened. The next evening at 11:30am it went off again. Since this was a hiking trip, our goal was to get up early. So instead of changing the batteries while we were out on day 1 -they waited for it to happen again. Two nights of sleep interrupted. No compensation for our inconvenience and interrupted sleep on both of the nights of our stay. Not what I call good customer service.
When you are one of two places to stay in the area, the bar doesn't have to be that high. Definitely will not stay there again
Henry D.
January 13, 2022
This place is absolutely fantastic. A truly amazing weekend or mid-week getaway for a single person, a couple, or even a family.

The cabins are very well-built with impressive construction. The location is private enough but not entirely secluded from other neighbors or nearby towns. So in essence it feels very safe. The hot tub was pre-heated for us when we got there, which is essential given it can take 4 hours to half a day to heat up. The bed mattresses were very comfortable. Plenty of supplies in the kitchen and a full size stove and fridge.

The wifi is actually very fast and we were able to stream Disney+ for kids at one moment (bring your own roku stick or other device if you need to connect). If not, they have DirecTV satellite installed. It was only a 7 minute drive to Garden of the Gods hiking trails were absolutely gorgeous.

Also, Carrie was extremely reachable and very quick to respond. She provided personal contact information, which is unbelievable.

A wonderful experience; we will be sure to return.
Bailey M.
December 21, 2021
My partner and I cannot wait to rebook a stay at these cabins! Super easy, no contact check in/check out. Beautiful little log cabin with great amenities and features like the electric fireplace and hot tub. A great private location for a short getaway from the city is exactly what we were looking for and it's exactly what we found at Shawnee Forest Cabins.
Very nice & clean cabins. We had no issues of any sort, was a nice touch to have the free firewood & the hot tub on the privacy deck / porch. The bed was excellent & better than most places. Also, location is excellent & close to the many places we visited & hiked at. We would return.
Doris S.
September 9, 2021
We had a great time The cabin was clean the whirlpool was wonderful and the hiking was great
A gorgeous home in a gorgeous place!  Our family of 4 stayed in the treehouse cabin and absolutely loved everything about it!  The house is cozy and clean.  The fire pit and hot tub are perfect additions to an already great place to stay!
Veronica G.
August 22, 2021
Amazing cabin! Cozy, clean and with everything you need! Many places to explore near by. Will definitely be returning!! Thank you for a great mini getaway!!
Excellent cabins! Very clean and owner is very responsive to any needs. Highly recommend for people who want a camping experience with hiking and campfires but with a nice place to sleep with full bathroom, kitchen and air conditioning.
Kelsey M.
August 12, 2021
great cabins, super beautiful. i suggest going with a group because there are about 4 cabins that are right next to each other and then two down the hill. but it was so much fun for the 2 families that went with us. the cabin me and my siblings stayed in had 2 bedrooms and then a kitchen and a living room with a tv and a fold out couch. it was very fitting. the other cabin that my parents stayed in was one bed with a connected bathroom and a kitchen and living room. also the best thing ever a hot tub on the deck that could easily fit about 5 kids or 3 adults. these cabins were amazing but the internet was kinda spotty. we weren't that far from a hiking trail that had big rocks and great hiking trails with beautiful look out points. great location to take kids very safe. it was very peaceful and in all the cabins they have a notebook where you can write about your stay. oh the wifi password is also very hard to find and it was Bigfoot2018
we enjoyed our stay and will for sure be coming back!!

Sandra Kempfer
February 9, 2023
recommends
We wanted a getaway for a few days . The cabins are very nice & the hot tub is amazing !! We already booked our next stay 🥰
Mandy Pritchard Moore
January 21, 2023
recommends
What a wonderful stay at a beautiful little cabin. The hot tub was so nice after a long day of hiking. Any message I sent was answered promptly. Everything is there that you might need for cooking, doing dishes, showering. All you do is show up and have an amazing stay. We will definitely be back!
Laura Thomson
December 29, 2022
recommends
If you're thinking about booking one of these cabins just do it! The cabin was clean & cozy, along with providing several amenities. The staff really cared about their guests & made it the best experience possible (thank you Danielle & Kristy)!
HanknValarie Warren
November 29, 2022
recommends
stayed 2 nights and had a blast. Get the treehouse it's worth it.
Michelle Shoulta
November 24, 2022
recommends
Me and my husband were able to get a one night stay and this was his birthday surprise! We had a great time and had a nice time away from our littles for the night! Parents need this! We luckily only live an hour away so not too bad of a trip. Very peaceful area! Thank you for our nice stay!
Brennaleah Triplett
November 11, 2022
recommends
End of October they had a random availability for the treehouse cabin that just so happened to fall on our 2nd anniversary. We decided to book a week before and made a spontaneous trip! It was romantic and the woodwork and craftsmanship in the cabin was amazing. We hiked about 10 miles and saw some amazing views. The fall colors were perfect too! Highly highly suggest and we will for sure be coming back!
David Hensel
October 29, 2022
recommends
Clean, Organized, Comfortable, Well Equipped.
Sharon Hearn Hood
October 26, 2022
recommends
Wonderful stay! My stay was a personal retreat. Great place for a single too!
Keith J. Newell
October 21, 2022
recommends
I stayed in cabin #6 and had a great stay. the cabin was clean and comfortable. I really enjoyed the hot tub after a great day of hiking in the garden of the gods.
Judy Graf
October 21, 2022
recommends
Very, very happy with the cabin. So clean and such a thoughtful array of kitchen and bath items, much appreciated. Beds, furniture all very comfortable. So happy we were able to stay here.
Post a Review or Check Out More Reviews at....
The Shawnee Forest Cabins are the perfect cabins for any getaway trip to the Shawnee National Forest. The cabins are the closest cabins to one of the most photographed locations in the state, The Garden of the Gods, and are just down the road from the Rim Rock Hiking and Pounds Hollow Recreational & Swimming areas. The cabins offer many of the comforts found at home such as high speed internet access, smart and satellite televisions, full kitchens and baths along with luxuries such as air conditioning, fireplaces and hot tubs. Guests who are looking to relax, hike, bike, photograph, hunt, horseback ride and just want to get away make the Shawnee Forest Cabins their first choice when visiting the Shawnee National Forest.
Click here to read what customers are saying about their experience at the Shawnee Forest Cabins.
745 Garden of Gods Rd, Herod IL, 62947