Private Romantic Cabins in Illinois
A romantic getaway in Southern Illinois awaits! Our one bedroom log cabins are perfect for romantic getaways. Relax and reconnect in the private hot tub. Or retreat into the cabin and enjoy the fireplace. The Shawnee Forest offers a wonderful place for romantic cabins in Illinois.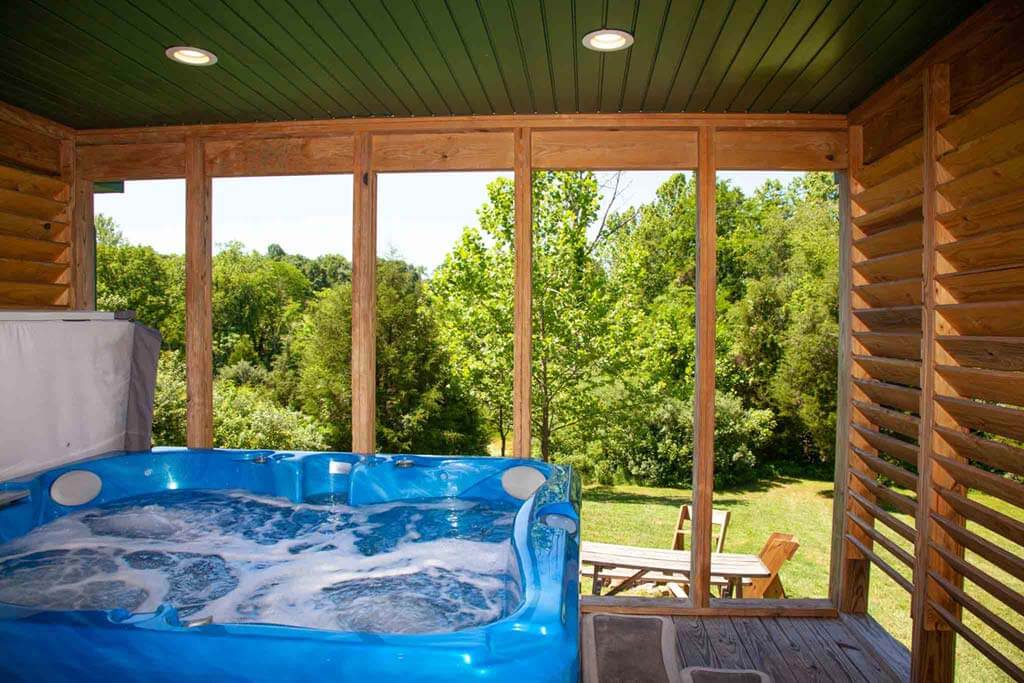 Each one bedroom cabin has a private hot tub.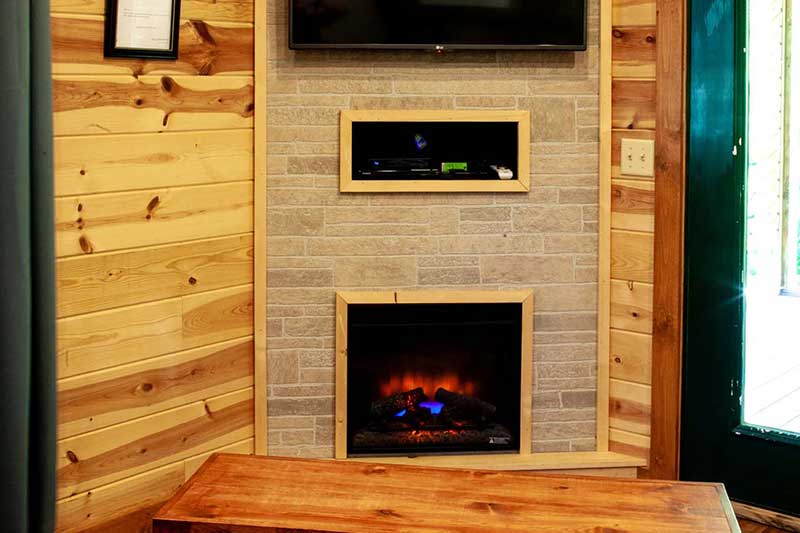 A warm fireplace for those cold days.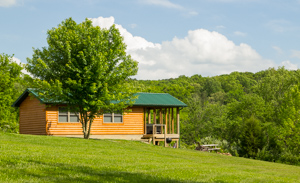 Private cabins near the Shawnee National Forest in Southern Illinois.
Other things to do near Shawnee Forest Cabins
Our Cabins are near the most popular hikes in the Shawnee National Forest. Garden of the Gods, Pounds Hollow and other forest attractions are close by.
We are the closest cabins to Garden of the Gods Illinois. Many other hikes and natrual attractions are also close by.
The Shawnee Forest Cabins are the perfect cabins for any getaway trip to the Shawnee National Forest. The cabins are the closest cabins to one of the most photographed locations in the state, The Garden of the Gods, and are just down the road from the Rim Rock Hiking and Pounds Hollow Recreational & Swimming areas. The cabins offer many of the comforts found at home such as high speed internet access, smart and satellite televisions, full kitchens and baths along with luxuries such as air conditioning, fireplaces and hot tubs. Guests who are looking to relax, hike, bike, photograph, hunt, horseback ride and just want to get away make the Shawnee Forest Cabins their first choice when visiting the Shawnee National Forest.
Click here to read what customers are saying about their experience at the Shawnee Forest Cabins.
745 Garden of Gods Rd, Herod IL, 62947